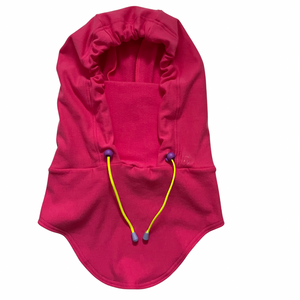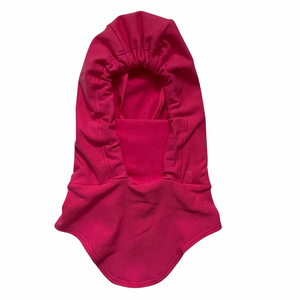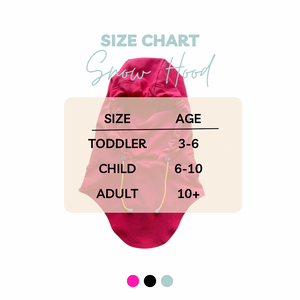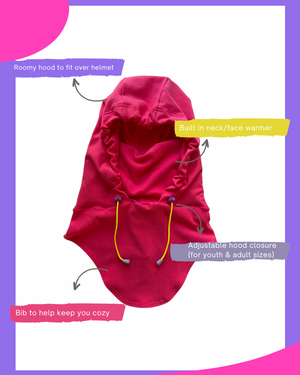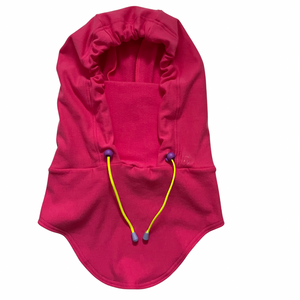 Preorder- Bubblegum Snow Hood
*Please note this listing is for a PREORDER and these items are not ready to ship.  Please allow 1 week for your item to be sewn and shipped. 
Our new snow hoods are going to be your favourite new winter accessory! Designed to fit over a helmet, you'll be able to wear yours at the ODR, ski slopes or out tobogganing. Featuring a cozy face/neck warmer and a built in bib to tuck into your coat, winter just got a whole lot more cozy. 


Available in 3 sizes: Toddler (3-6 years), Child (6-10 years) and Adult (10+ years). Please note that the Toddler size does not have drawstrings/toggles and instead has an elastic casing for the hood.
66% Lyocell, 28% Organic Cotton, 6% Splandex