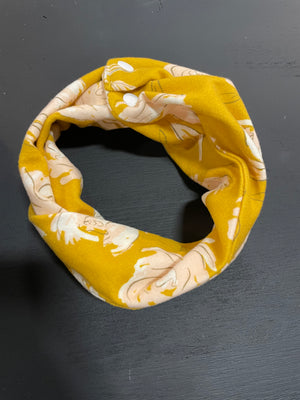 Mustard Floral Snap Scarf
Our snap scarves are such a versatile piece that you will love and use for years.
We originally made them to be a cute winter accessory for drooly, teething babies (recommended age 6 months and up) but they work great as a scarf for toddlers and older kids too. Secured with two snaps, they're easy to put on and remove. 
100% cotton 
*do not leave babies unattended wearing these scarves. Remove before naps.