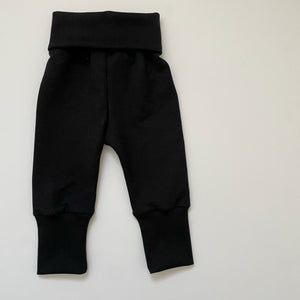 Onyx Bamboo Sweatpants
Our bamboo sweats are made from a super comfortable bamboo french terry fabric that your kids won't want to take off. These are the perfect comfy, cozy bottoms to get you through every stage and every season.  
Please note that this fabric has a lot of stretch, so we do NOT recommend sizing up. 

67% Bamboo, 28% Cotton, 5% Lycra