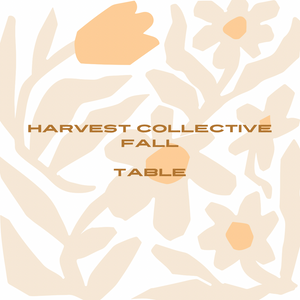 Harvest Collective Fall- Table
Please only purchase this if you received the confirmation email for our October market with the direct link to purchase.
You will be provided with an 8 foot table and 2 chairs. Please note that no table coverings are provided, so you are responsible for bringing your own.