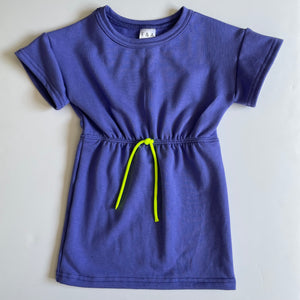 Amethyst Drawstring Dress
Our drawstring dresses are made from the same incredibly soft bamboo french terry we use for most of our clothing.  They feature a faux drawstring a fun punch of colour and a comfortable elastic waist.
67% Bamboo, 28% Cotton, 5% Spandex
*please note these are a preorder item and will take up to 3 weeks for production.